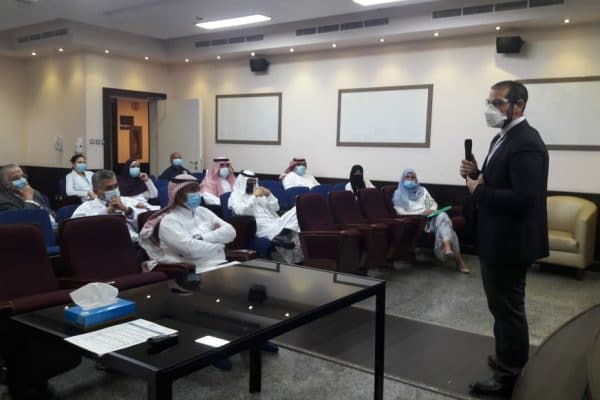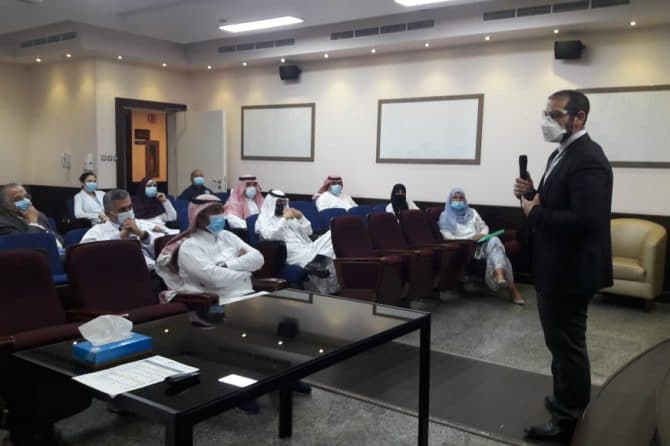 United Doctors Hospital passes successfully
Renewal of accreditation from the Saudi Center for Accreditation of Health Facilities (CBAHI)
United Doctors Hospital journey to excellence…
Once again, UDH has acclaimed the respect and admiration of both local and international accrediting and award-giving bodies.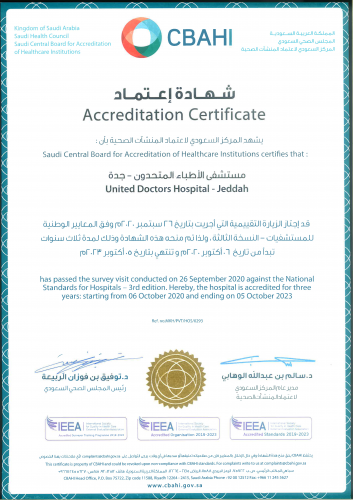 UDH was recently re-accredited by the Central Board for Accreditation of Healthcare Institution (CBAHI), the highly respected local accrediting body empowered by the Ministry of Health (MOH) to assess and evaluate healthcare organizations in the Kingdom of Saudi Arabia.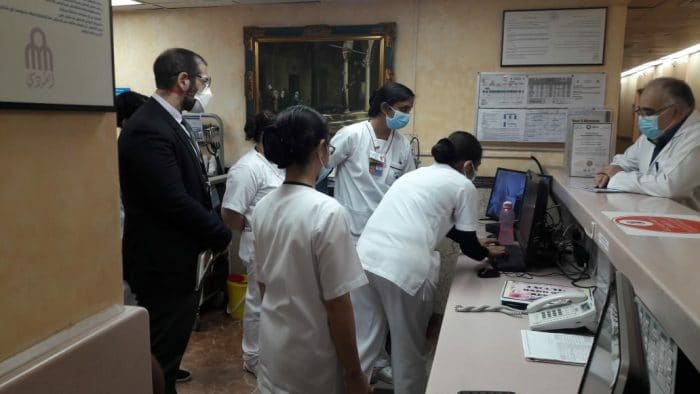 This victory is truly a mirror of how UDH employees dedicate, toil and devote themselves for a greater and grander challenges and opportunities.
As we continue our lifestyle…that is…exceeding customer's satisfaction, we the UDH administration, hand in hand with our high calibre staffs take up to outshine everyday our previous achievements.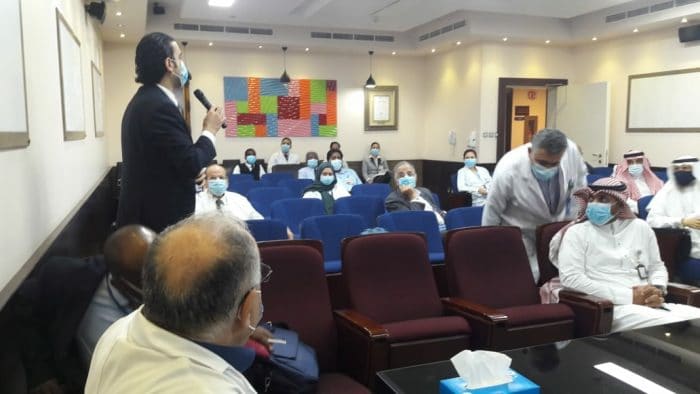 With this triumph, CONGRATULATIONS is not enough…yet we say it…all the more, we mean it.
Thank you and kudos to everyone!!!