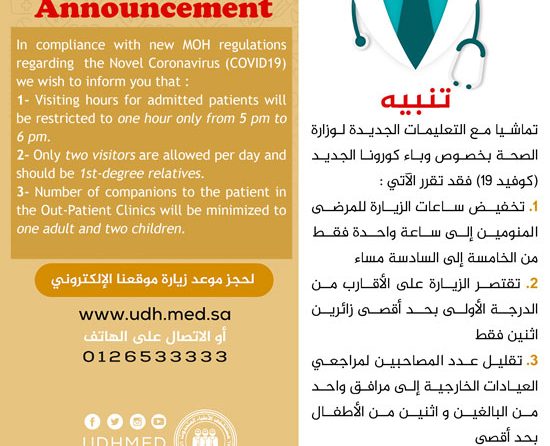 In compliance with new MOH regulations regarding the Novel Coronavirus (COVID19) we wish to inform you that :
1- Visiting hours for admitted patients will be restricted to one hour only from 5 pm to 6 pm.
2- Only two visitors are allowed per day and should be 1st-degree relatives.
3- Number of companions to the patient in the Out-Patient Clinics will be minimized to one adult and two children.
Leave a reply