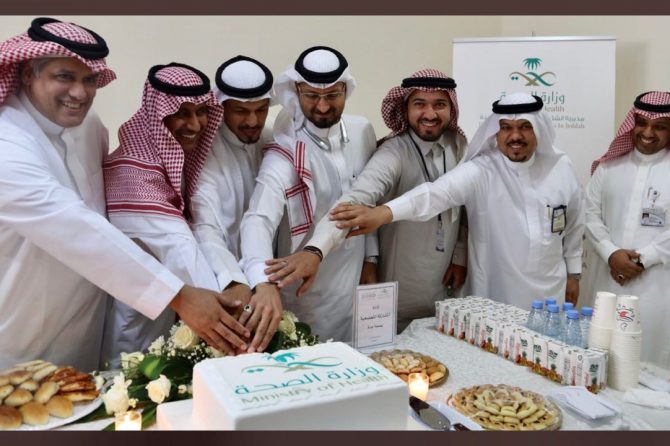 In recognition of the role of social responsibility of the private sector enterprises, and with the participation of the United Doctors Hospital, the induction meeting was held last Thursday with the private hospitals in collaboration with the Investment Development Department. The invitation was made by the Department of Community Participation in Jeddah Health to introduce the role of community participation and its impact on society, and the effective role of hospitals in the area of ​​social responsibility in the province.
The seminar also discussed mechanisms to develop the level of coordination and cooperation between the administration of community participation in the health of Jeddah and the rest of the hospitals and focus on how to help the patient who does not have the right to treatment.
At the end of the meeting, Dr. Hussein Al-Zubaidi, representative of the Investment Development Department, thanked the United Doctors Hospital and the rest of the participants in the initiative to welcome the guests of Al-Rahman, which was held at Al-Zein Mosque while pilgrims were going to the holy sites to perform the Hajj in 1439 e.
It is noteworthy that the hospital is undertaking many community initiatives, ranging from educational and training initiatives and participation in local and national events. The hospital is also in continuous coordination with several associations approved by the Ministry of Labor and Social Development in providing health care services to patients who can't afford the treatment, in addition to providing health care services to orphan organizations at nominal prices, distribution of many home medical devices, free health consultation, and active participation in community responsibility activities in the governorate.
Leave a reply