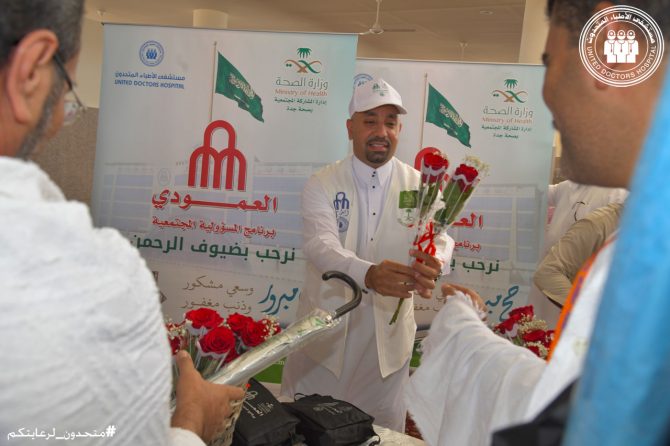 In the framework of the leading role which it is undertaking the hospital within the framework of the social responsibility program, which seeks to contribute to the development of society and interact with various events and events، The hospital participated in the initiative of )Bader to serve the guests of Rahman( in cooperation with the department of community participation in the health of Jeddah and a number of sectors and hospitals in the province, where they participated in the reception and welcome pilgrims and the mosque at Al-Zain on the road to Mecca, Medina during the orientation of pilgrims to the holy feelings to prepare for the performance of the Hajj pilgrimage in 1439.
The hospital has received pilgrims with flowers, the hospital also providing many gifts, which were provided to the pilgrims of the devices to measure sugar, and umbrellas equipped with cooling technology with water spray, In addition to a health bag containing the first aid equipment and sterilization tools to facilitate the performance of rituals on pilgrims and provide health protection means to help the pilgrim to maintain his health during his devoutness.
In expressing of brotherly feelings, pilgrims expressed their thanks, gratitude and appreciation for Saudi Arabia to serve Two Holy Mosques represented by the custodian of the Two Holy Mosques King Salman Bin Abdul-Aziz may Allah preserve him, and his highness the Crown Prince Mohammed Bin Salman, Hospitality and facilities that Haj finds since his arrival and until the end of the performance of the devoutness and return home safely.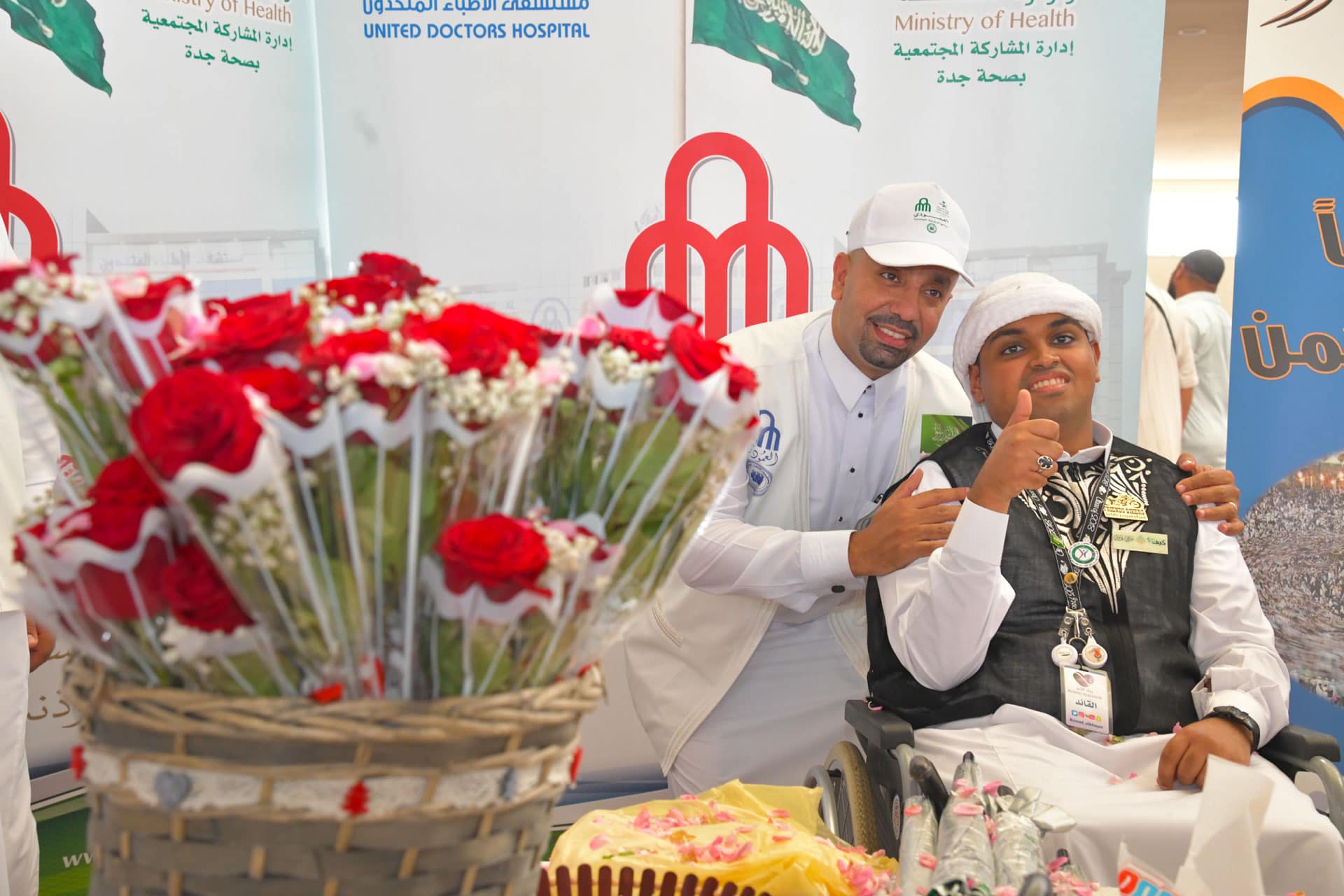 Referred to the hospital participates annually in programs and services that are offered to visitors to the sacred House by providing medical staff and equipment and receive health cases and continuous coordination with all concerned sectors to participate in providing the highest level of services and facilities To providing safety and health prevention, and concerted effort to provide pilgrims with a safe and healthy pilgrimage, in which everyone is united in order to take care of the guests of Rahman.
Leave a reply