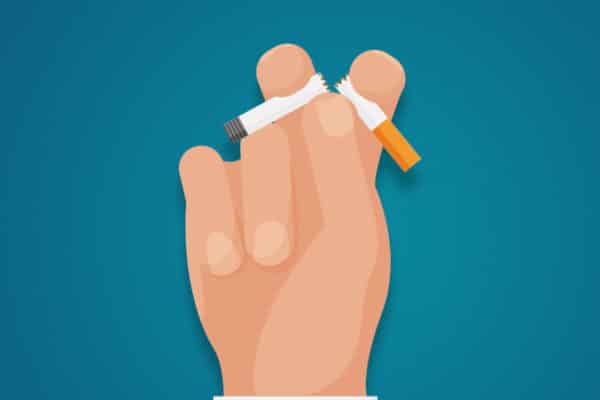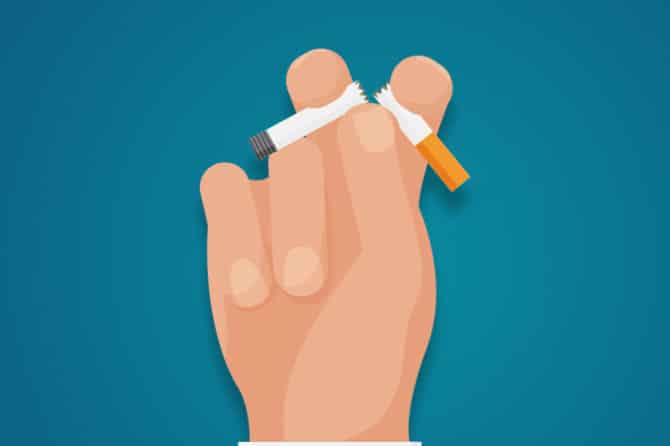 QUITTING SMOKING … POSSIBLE WITH HELP
Many smokers realize the harmful health effects of smoking, and its direct negative impact on both smokers and the people living around them, and many of them make the decision to quit smoking, and actually start to stop smoking, but then they find themselves unable to stand against the great desire and urge to smoke, and return to smoking.
Having the will alone is not the solution.
Studies indicate that the smoker's will alone is not the solution to quit smoking, as between 100 people trying to quit smoking using this method, only three succeed. The reason behind that, is the inability to control the great desire to smoke, and this desire is classified into two types:
Type 1: steady and constant desire, which relates to the constant feeling of the need to smoke and grab a cigarette, it is at its culmination at the first few days, then its intensity starts to decrease after a few weeks of quitting smoking.
Type 2: a Sudden desire to smoke, where the person feels a great urge suddenly to smoke, and it is linked in most cases to the availability of catalysts that trigger this urge, such as feeling sad or happy, feeling tense, or tired, and sometimes a cup of coffee even triggers it. This sudden desire to smoke decrease with time, but its appearance may be present even after a few months of quitting smoking.
In order to control this strong correlation with smoking, and to reduce as much as possible from smoking desire attacks, the smoker needs supportive means to help to reduce the severity of quitting symptoms, to increase smoker's ability to quit smoking permanently, these means include:
1- Nicotine substitute treatment: This treatment provides the smokers with Nicotine which cause the great desire to smoke, but at the same time it is free from other harmful chemical substances available at cigarettes. This kind of treatment is available in different forms, some of them are designed to treat the constant urge symptoms, and others are intended to treat sudden urge symptoms.
2- Smoking Cessation Drugs: Some medical drugs are currently available, which acts as a placement for nicotine substitute, and although that it does not contain nicotine, but it can help to suppress the urgent need to smoke.
3- Behavioral changes: although nicotine substitute treatment and smoking cessation drugs help greatly to suppress the urge to smoke, however, the smoker who wants to quit, must also provide a supportive environment, by avoiding the stimulants that trigger his desire to smoke.
It is worth noting that the smoker must consult his doctor about the best nicotine substitutes and smoking cessation drugs which are considered appropriate to his health condition and the duration of being a smoker.
We cannot here but commend the Ministry of Health at Kingdom of Saudi Arabia, for their tremendous efforts to combat the scourge of smoking, and deploying smoking cessation clinics all over the kingdom, to help those who wish to quit smoking by providing free guidance, treatment, and behavioral supportive programs and to both genders.
The Ministry of Health also launched an initiative within combating smoking program under the name "our purpose to say I quit," which aims to increase social awareness to harmful effects of smoking and negative smoking, through distributing brochures, media stands, social media, and launching an exclusive online portal for combating smoking program.