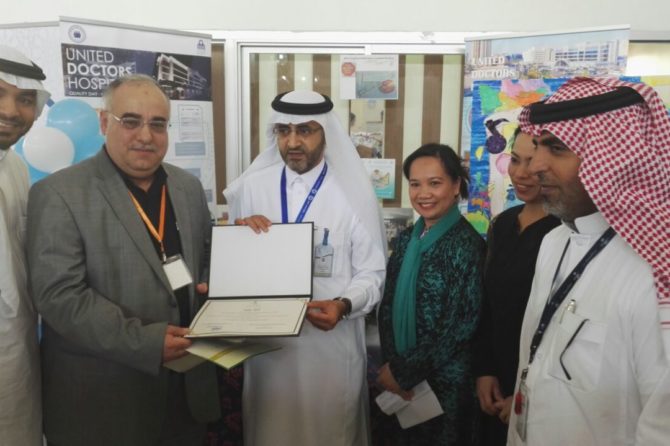 DESSIMINATE CULTURE OF DISCLOSURE OF SAFETY AND QUALITY AND REDUCTION OF BLAME CULTURE
UDH Administration, particularly the Director General has high commitment in to quality and patient safety. This attitude drove him to participate in the event and loudly shout-out the hospital's dedication in the theme.
With the combined effort from different departments, a lively and complete package of UDH programs was illustrated. It gives attraction and applause for every visitors passed-by in the booth.
"BEST HOSPITAL" tag was obtained and earned from Dr. Mubarak Bin Hassan Al Assery, the Director of Jeddah Health Directorate and Dr. Mohammad Bajubier, the Head of MOH for Private Sectors and even other hospital representatives were amazed on how UDH presented its entry during this prestigious event.
The event was held in King Fahed Hospital
Leave a reply