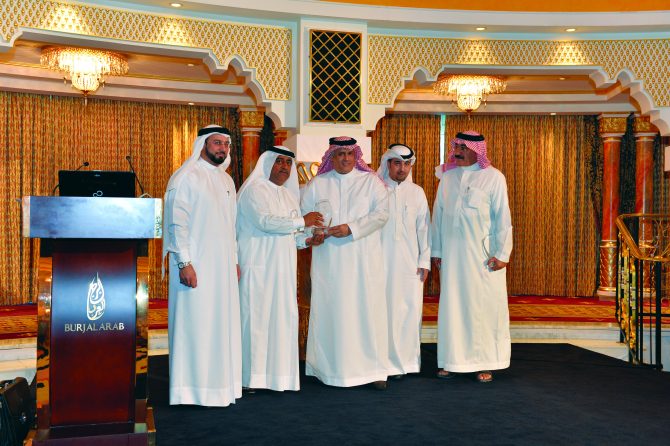 United Doctors Hospital was honored The 'Middle East Portals and Web Content Excellence Award in the health care field'
The hospital was chosen as the top in the Middle East region that had played a pioneering role in promoting Arabic IT to keep pace with the globally and technologically progressive era.
The award considered the service excellence, breakthrough achievements, and outstanding contribution of the UDH in engaging the Arabic speaking population's interaction and usage of the internet and thereby bridging the gap between the Arabic and non-Arabic speakers.
The Middle East Excellence Awards Institute recognized and honored our organization as the best organization in the Middle East region that have contributed this initiative and increased the language's internet presence, through the grassroots efforts, to help accelerate digital content creation.
The Middle East Companies Content Excellence Awards was targeting to highlight the digital content dimensions and landscape adopted by our hospital as one of the organizations in the Arab region in the online contents and showcase our success stories to encourage the involvement and participation of other organizations in this initiative.
UDH was honored the Award as a result of the outstanding contribution towards the development of regional competitiveness and due to the pioneering role in promoting health information in all dimensions of web content development, to keep pace with the global and technologically progressive era.
Director General of United Doctors Hospital..Mr . Ali salem Alsubaie has received the Award from Mr. Ali Alkamali the Managing Director of The Middle East Excellence Awards Institute in a Ceremony held in Burj Alarab hotel –Dubie on 18th December 2014 during the 6th GCC Smart Government and Cities Portals Conference.
Leave a reply